What students are saying about Coach Chip
"I took my first lesson with Chip today. Within 5 minutes into the lesson he diagnosed the root cause for my bad shots.  He proved it with video recordings of my swing.  He was right on the money!  He is also very nice and easy to work with. I would highly recommend him to any golfer who would like to improve."
"I highly  recommend Chip for being a great coach, very detailed, and inspires my kids to become better golfers. He doesn't waste time as he coaches every second. We are so happy we found him!"
"I'm very fortunate to have a professional like Chip as my instructor.  His approach is non-threatening and actually puts you at ease.  His insights and experience zeroed right in on what I needed to be doing differently.  He videos your performance and provided immediate feedback.  I improved my swing, stance, direction and power within the lesson time, thanks to Chip.  Now it's up to me to continue to improve, with Chip's guidance.  We have set up our next session which I'm looking forward to.  There's no doubt, I will be a much better golfer thanks to this professional.  I'd like to add that Chip is also a very personable guy, that establishes an easy rapport quickly and I trust him with my development".
"Chip is a fantastic instructor. He is extremely knowledgeable and conveys techniques in easy to understand, practical advice. He makes great use of technology to assist with his instructions. Highly recommended for all skill levels."
"Chip has a wealth of knowledge about golf and with his videos he was able to pinpoint the errors in my swing. I was able to refer back to the videos to reinforce what I had learned prior to playing the next day."
"I have had trouble the last couple weeks with solid contact but spraying it all over.  After being disappointed in my ball striking last Sunday in the Sadie Hawkins Tournament, I thought what would my pro Chip Inks have me do?  This week I went back to the feet together drill and put it back in my pre-shot routine and shot an easy 77 this morning.  Thanks Coach!  Just proof I haven't forgotten what you taught me!!"
"Chip is an excellent golf coach. He provides a number of tools that are essential to the success of his students. I have been able to not only benefit from the numerous drills that he has given me, but I have also benefited from the videos lesson that we do. He is always willing to go above and beyond for his students, and has been able to get me to a point where I feel confident with my swing every time I step onto the course."
"My first lesson with Chip was exactly what I was hoping for. I am picking up golf again after years of not playing and I needed to understand some basic fundamentals of golf to learn how to aim properly (which is where Chip wanted to start based on his video assessment of my swing - a very nice tool he uses). It's like night and day. My shots are overall straighter after 1 lesson. I really couldn't believe it. If you want to tighten up your game Chip is the man! I will be on his schedule for regular lessons".
"I have been working with Chip for several months now. His methods of teaching and his understanding of the golf swing are paramount to any pros I had worked with in the past. The video aspect offers immediate feedback and a constant tutorial for future reference. My handicap has dropped 5 strokes in these past few months. Chip quickly analyzes your golf swing and isolates the areas that need attention. The fundamentals he teaches will become etched in your mind for every pre-shot routine. Kudos Chip."
"Chip is a great golf coach! I look forward to taking more lessons from him in the future. I highly recommend him!"
"Chip has been an amazing golf instructor!!! My son has come a long way under his guidance!!!"
"I've only been working with Chip for two lessons, and the adjustments he has helped me with have my ball flight 100% better. He keeps the lessons very manageable by not overwhelming the student with too many swing thoughts. I have no doubt I'm making progress each week."
"Chip is a great instructor. He works well with kids and teaches good foundational skills and approaches to the game, while encouraging them to have fun. I highly recommend Chip to anyone looking to get your kids started with the game or to help get them to their next level of potential."
"Great golf coach, the recordings show you exactly what to work on and you can watch them anytime after the lesson for a refresher."
"My 12 year old son takes golf lessons from Chip. Chip is patient and has made a big difference in our sons game. He is a wonderful instructor!"
"I wanted to get a good value out of my lesson and I did! My advice is to Keep your ears up and listen and he'll tell you all the tools to fix your game. Looking forward to continuing my lessons with him."
"I've only been working with Chip for two lessons, and the adjustments he has helped me with have my ball flight 100% better. He keeps the lessons very manageable by not overwhelming the student with too many swing thoughts. I have no doubt I'm making progress each week."
"I had a lesson with Chip this morning and within minutes he had found key issues and we stared working on them immediately, very efficient use of time. Chip is a true pro and a great person. His utilization of technology is fantastic, and allows me to review our lesson at my leisure. Highly recommend Chip."
"Very satisfied. Can't wait until the next lesson which has already been scheduled. I have been trying to improve for 40 years. I've taken many lessons. Some from big named pros but to no avail. One lesson with Chip and I'm already seeing results. I highly recommend a lesson with Chip."
"Chip is a great instructor who provides a full array of tips and technology during a golf lesson.  With just a few hours help I was able to truly attack my weaknesses and I have shed a few strokes off my scores already!  He will email you videos and audio recordings from each lesson so you can access it at any time. Great guy and I highly recommend him! Does youth clinics as well."
"I've worked with Chip for a couple of years now and his instruction has helped me improve my game drastically. Chip has a positive and supportive style of instruction that focuses on building strong fundamentals. His V1 Golf program on his iPad is great. The immediate feedback during the lesson, as well as his recorded instruction received via email is very helpful"
"I couldn't have asked for a better instructor to have led me through my high school and college golf career. Chip took the extra time to help me understand the game of golf in ways that I would have never learned without his help. I would recommend Chip to golfers of all ability levels who want an instructor who truly values them and cares about their success."
"I first started working with Chip about 4 years ago and find his style of instruction to be very effective. As a self taught player, he's had a tough job trying to "undo" a lot of my swing flaws. His consistent focus on the fundamentals has really helped me to understand my swing, improve my score, and enjoy the game more. Chip uses current technology to video my swing and even compare it to PGA pros"
"As an amateur level golfer, I was searching for an instructor that would provide me with effective tips on how to improve my game so I am more comfortable playing a round of golf with others. In a single lesson, Chip was able to tweak my swing so that I was hitting straighter and farther - on the first day! There was no obligation to return several times for the marginal progress I was seeking, however, I will be back with the certainty that I will be better after the next lesson.  Chip is an excellent instructor whom I would recommend to a golfer at any level looking to improve their game in a short period of time."
"I have worked with Chip for the past 3 years. He has my swing looking pretty good since that very first lesson, when I looked like Babe Winkleman casting for a prize bluegill. Seriously, my golf game went from shooting 95-100, to an average score of 77. I have even shot par a few times in the last year. The biggest difference has been in my short game, especially with chipping and putting. Chip really simplifies the execution of the proper shot, by concentrating on the fundamentals that are so important in scoring well. If you want an easy going instructor that can really help your game, then work with Chip. Not only is he a great instructor but he is an outstanding person. I will continue to work with Chip for golf success in the future!" 
"Give credit where credit is due. In this case; Chip and the V1 Golf App deserve a vast amount of credit. After being in the golf business for almost 20 years, my swing and golf game had become a mix match of "band-aids" to get me through my round or tournament with little to no success. Now that I have a little more time to play and practice, I am trying to get my game back to a competitive level. I contacted Chip for assistance. Unfortunately, I found out he had recently moved to Florida. However, in typical Chip fashion that wasn't a problem. He explained to me about his online golf academy and the V1 golf app for my iPhone. To be honest, I still wasn't 100% sold but I trusted Chip. I headed to the range to record a few of my swings. The next morning I sent the videos to his online golf academy and by lunch I had the greatest lesson I have ever received. That afternoon, I started working on the drills and swing thoughts that Chip had suggested during the online lesson. The online lesson that he analyzed was just AWESOME!! I could go back and view it or skip to a frame to concentrate on certain swing aspects that needed to be fixed! Chip does such a great job of making you feel like he is right there with you watching you hit each ball. Chip's teaching experience and golf IQ is off the charts. This wasn't my first golf lesson with an instructor, but I can honestly say that Chip's Online Golf Academy and V1 Golf App are the real deal! No matter if you are a beginner, weekend warrior, or an accomplished amateur or professional, you can always improve. With Chip and the V1 Golf App, you can do exactly that for your golf swing too!"
"Before I met Chip, my swing was all over the place and I was too busy trying to be like Phil Mickelson to really focus on my own game. Through working with Chip, I learned not just the fundamentals about posture, grip and alignment, but also how to practice with a purpose. Chip is a great instructor because he quickly finds what skills need adjusted and gives you the proper drills to make corrections. I highly recommend taking a playing lesson with Chip. Our playing lesson together involved Chip observing and playing along with me for 9 holes. This really helped me to see the game in a new way. With Chip's help, I became a better decision maker on the golf course. Chip motivates his students with passion. The game ultimately becomes more fun. I went from shooting well above 100 to consistently scoring in the high 70's and low 80's. He has allowed me to reach goals that I thought were not achievable, such as making it to the high school state golf tournament and playing college golf. I know that Chip can not only make any golfer more successful, but he can make the game of golf more rewarding" Thanks Chip!
"I have known Chip for over 10 years. He is a great instructor and an even better person. When I first worked with Chip I had not been playing golf regularly due to an injury and my handicap was about a 15. In one season, we brought my handicap down to a 10 and I have been as low as a 5 during our time together. Chip's instruction is not limited to just the golf swing, he has help me with all aspects of my game. Additionally, to having extensive knowledge of the full swing and short game, he is skilled at using today's technology to further help someone improve their game. I highly recommend Chip as a golf instructor"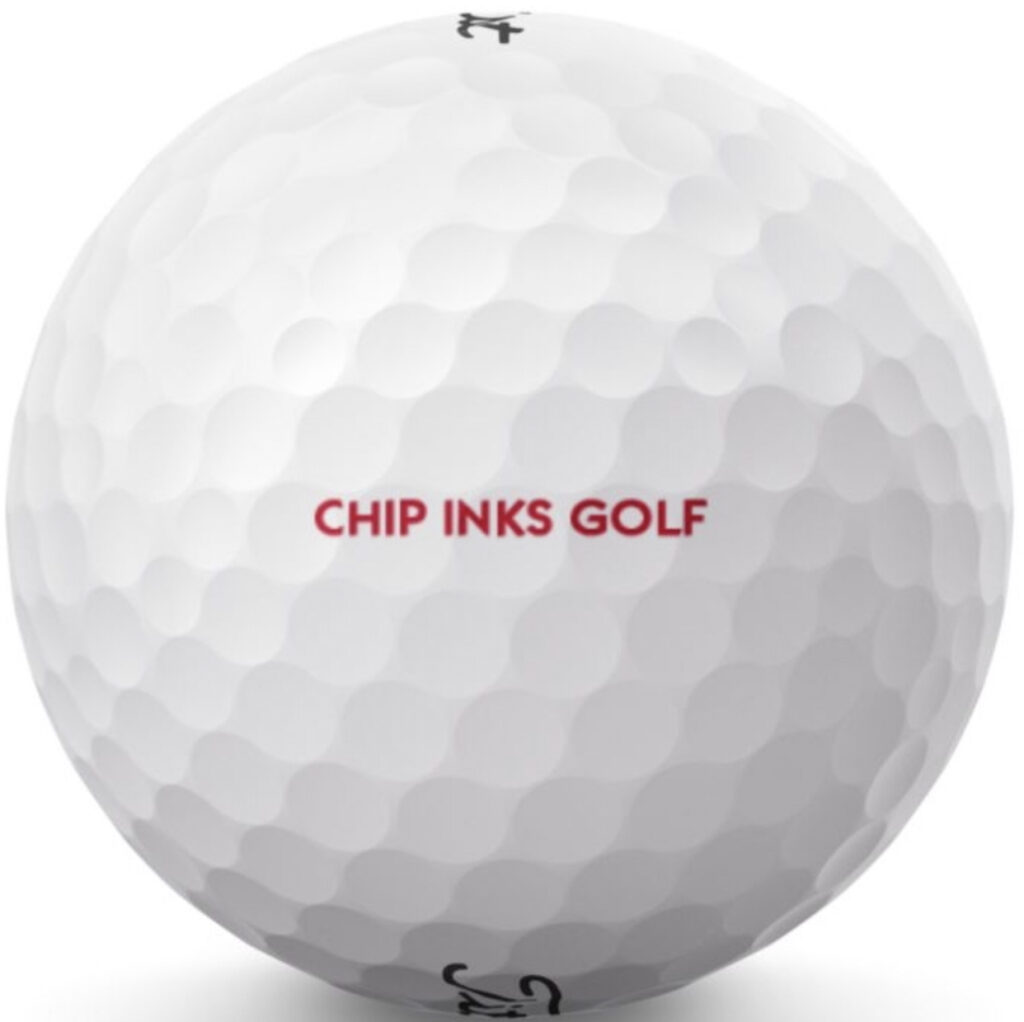 "I have heard people say that practice makes perfect. This makes sense. However, this is also not true because one must practice with a purpose or practice with the correct method in order to perfect the proper golf swing. One must learn to "Practice with a Purpose" in order to perfect the proper golf swing. If you are practicing with the wrong fundamentals, how can you develop a golf swing that is consistent?" – Chip Inks, PGA